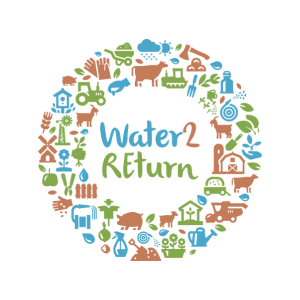 In a world in which resources are being used up, there is rising demand for alternative and sustainable solutions to cope with foreseen shortages. Focusing on two relevant economic sectors, slaughtering and the manufacture of agronomic products, both important for human nourishment, Water2REturn proposes to use a Circular Economy approach to turn wastewater treatment facilities in slaughterhouses into "bio-refineries".
Water2REturn was an Innovation Action co-funded by the European Commission under its Horizon 2020 (H2020) programme. It was coordinated by BIOAZUL company (Malaga, Spain) and focused on the recovery and recycling of nutrients from slaughterhouse wastewater in the framework of a Circular Economy model. Nutrients recovered were turned into value added products for the agro-chemical industry and, consequently, for the agricultural sector.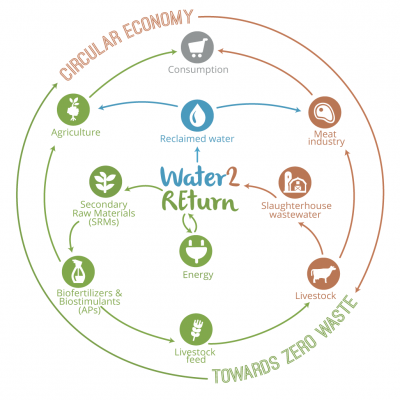 The sole responsibility for the content lies with the authors. It does not necessarily reflect the opinion of the European Union. Neither EASME nor the European Commission are responsible for any use that may be made of the information contained therein.