Small wildlife of fields and meadows in Europe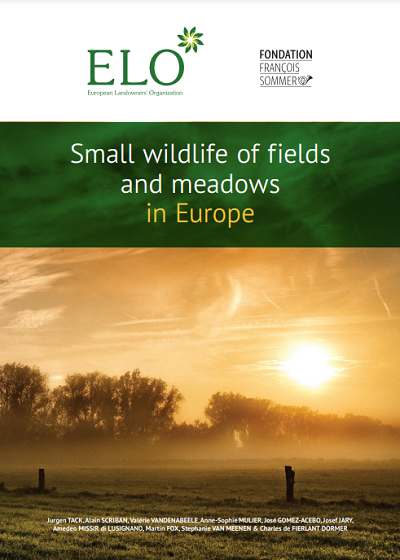 Thierry de l'Escaille: It is my pleasure to thank the authors of this study, which is made in the framework of the reform of the Common Agricultural Policy and other major strategies such as the «Green Pact for Europe» to fight against climate change and environmental degradation and the EU Biodiversity Strategy 2030 aiming to restore biodiversity.
This ambitious project required the coordination of a multinational and multisectoral team under the leadership of Jurgen Tack. The work done initiated already constructive debates in many policy-oriented meetings in various EU Member States on the valuable contribution the small fauna of the plains could have for biodiversity and related management practices.