Women for the Future of Agriculture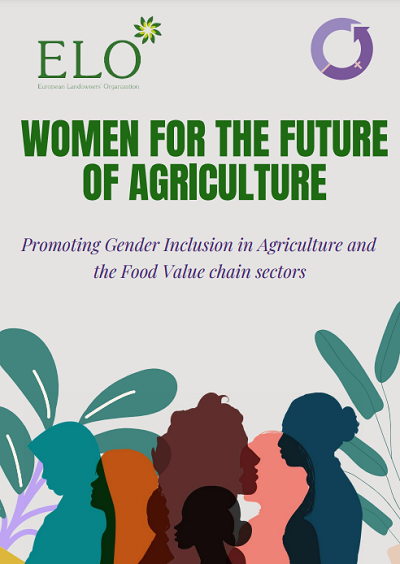 Women are key contributors to the improvement of various issues in the areas of farming, agriculture, foresters and the environment. Yet their contribution and relevance of it is often overlooked.

Recent data from Eurostat 2016 suggests that, on average, 29% of farms across the EU are managed by women. However, this information can vary significantly between countries. It is evident that agriculture is still a sector where women's representation lags, yet it's expected that the green transition will bring more women into the sector. To answer this unbalance, an increasing number of platforms are dedicated to promoting collaboration networks (e.g. Women in Food and Agriculture, USDA Women Network) or through awards (e.g. Empowering Women in Agrifood (EWA)).

ELO would like to make a small contribution to support and amplify the voice of women in agriculture. The campaign's main aim is to gather examples of leading women in the areas of sustainable agriculture and local initiatives to build resilient food systems. Also, to encourage women to participate more in initiatives such as the ForumforAg Podcas, side events and workshops and close the gender gap.