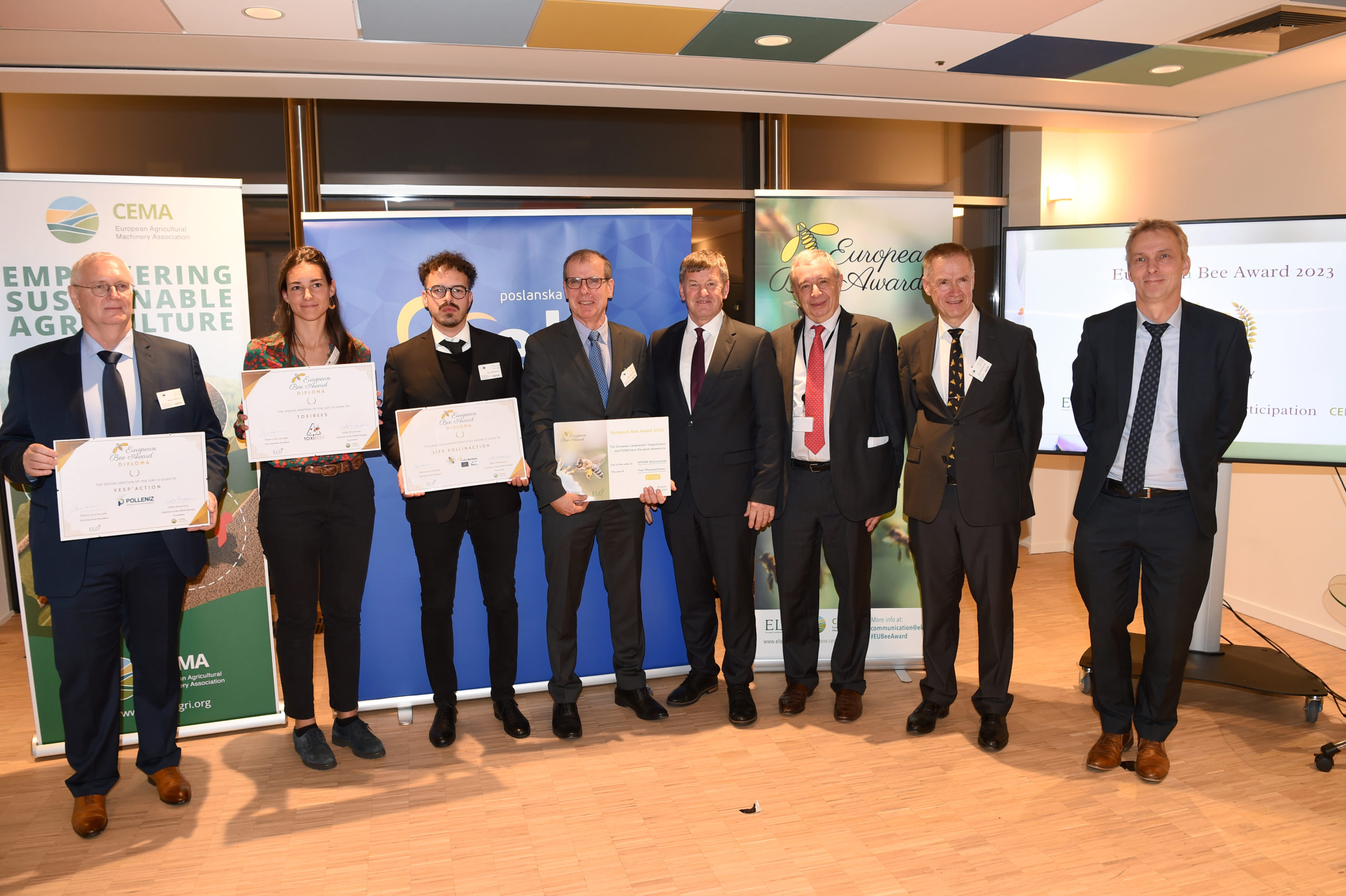 European Bee Award Ceremony 2023
The European Bee Award honoured its Decennial and once again brought together several projects and initiatives working to protect pollinators and bees. The European Bee Award was established in 2014 by the European Landowners' Organization (ELO) and the European Agricultural Industry Association (CEMA) to acknowledge innovative, efficient, and scalable projects protecting bees and pollinators, underlining the importance of continuous innovation and research activities to safeguard their vital ecosystems.
Now on its tenth edition, the winners of this year's award are:
Category 'Land management practices': the winner is LIFE PollinAction "Actions for boosting pollination in rural and urban areas". PollinAction is a LIFE project aimed at increasing landscape heterogeneity and connectivity through the creation of a Green Infrastructure (GI) in rural and urban landscapes, as a tool to mitigate the pollination crisis, increase pollinator provision and help develop multifunctional spaces.
Category 'Innovative and technological solutions': the winner is SPEAR® Bioinsecticide by Vestaron. SPEAR® is a novel peptide bioinsecticide, developed targeting a class of peptides that could kill insect and mite pests efficiently, but would be safe for humans, birds, fish, pollinators, and the environment. The company developed a proprietary platform for peptide optimization and for fermentation-based production, to yield a wide variety of peptide-based solutions for crop protection challenges.
For the first time this year there were two Special Mentions of the Jury assigned. The recognitions were granted to:
Vesp'Action by Polleniz, an initiative to contribute to the biodiversity protection against the invasive species Vespa Velutina, with key citizen contributions through the flagging of possible nests.
TOXIBEES, by Label BEE FRIENDLY, an online tool to quickly access information on the toxicity of any pesticide towards bees and pollinating insects.
Materials crafted for this event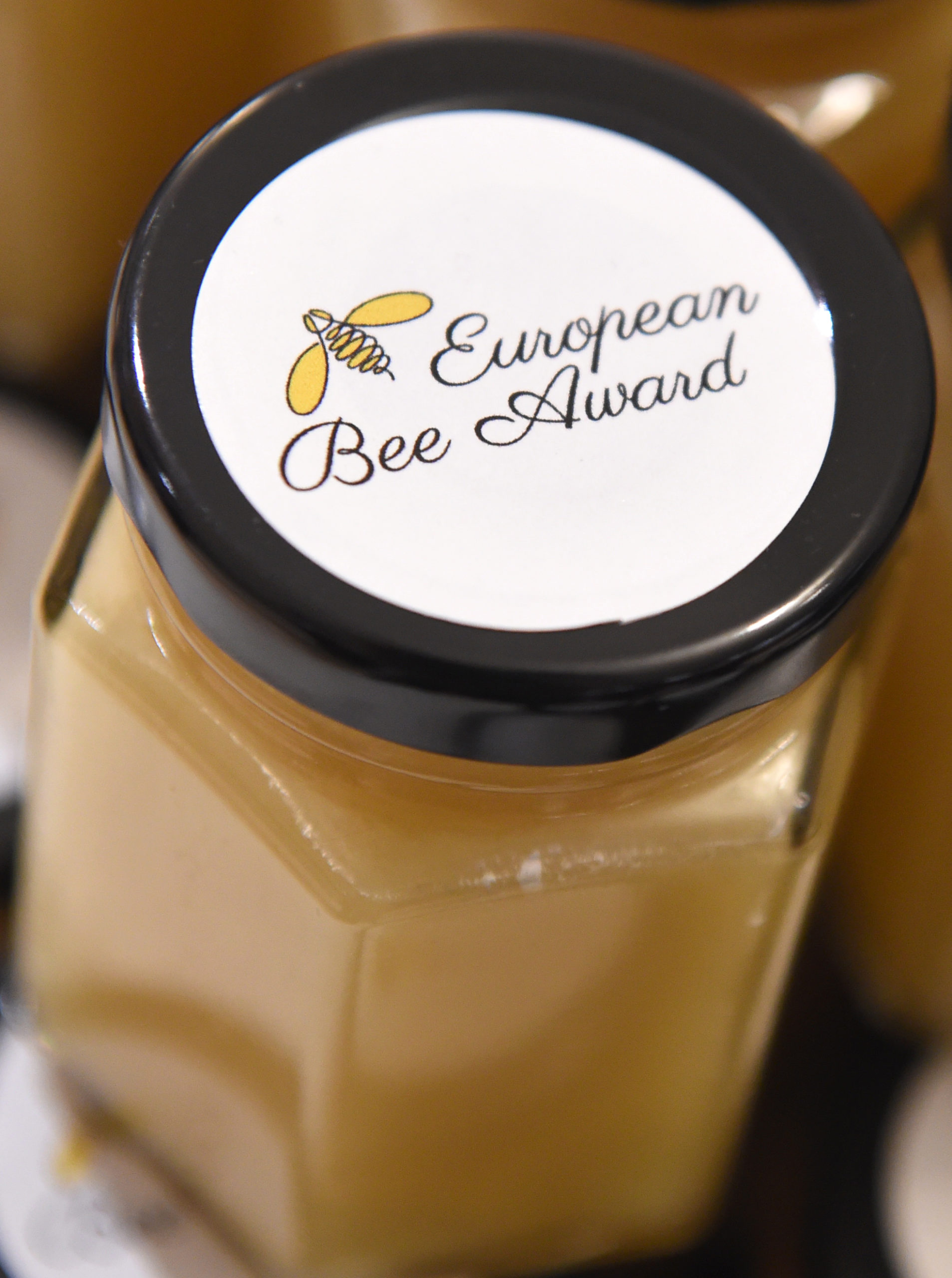 Copyright © Constance Le Hardy