Growing Trees on Farmland, A policy brief by ELO & WWF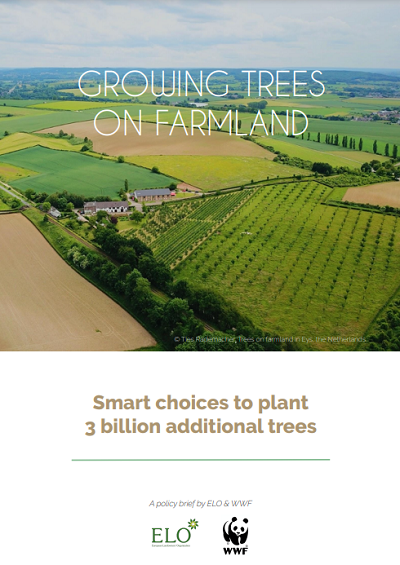 The EU Biodiversity Strategy for 2030: Bringing nature back into our lives includes as one of its flagship targets to plant "at least billion additional trees in the EU by 2030, in full respect of ecological principles". It is announced that the new EU Forest Strategy, planned for 2021, will include a roadmap, likely with further details on how this initiative will be implemented.
The European Landowners Organization and the WWF European Policy Office welcome this initiative of the European Commission.
We strongly believe that planting trees and shrubs can bring multiple benefits to nature and people, but only when
this is done appropriately and it is complementary to managing existing forests in a sustainable manner.